IINTERIMP

(2012–2015)
Improvisation as meeting point in an intermedial context (INTERIMP) – a co-project between Norwegian Academy of Music (NMH) and the Dance Department in Oslo National Academy of the Arts (KHiO, with external financing from the National Artistic Research Program/Project Program (2012–2015)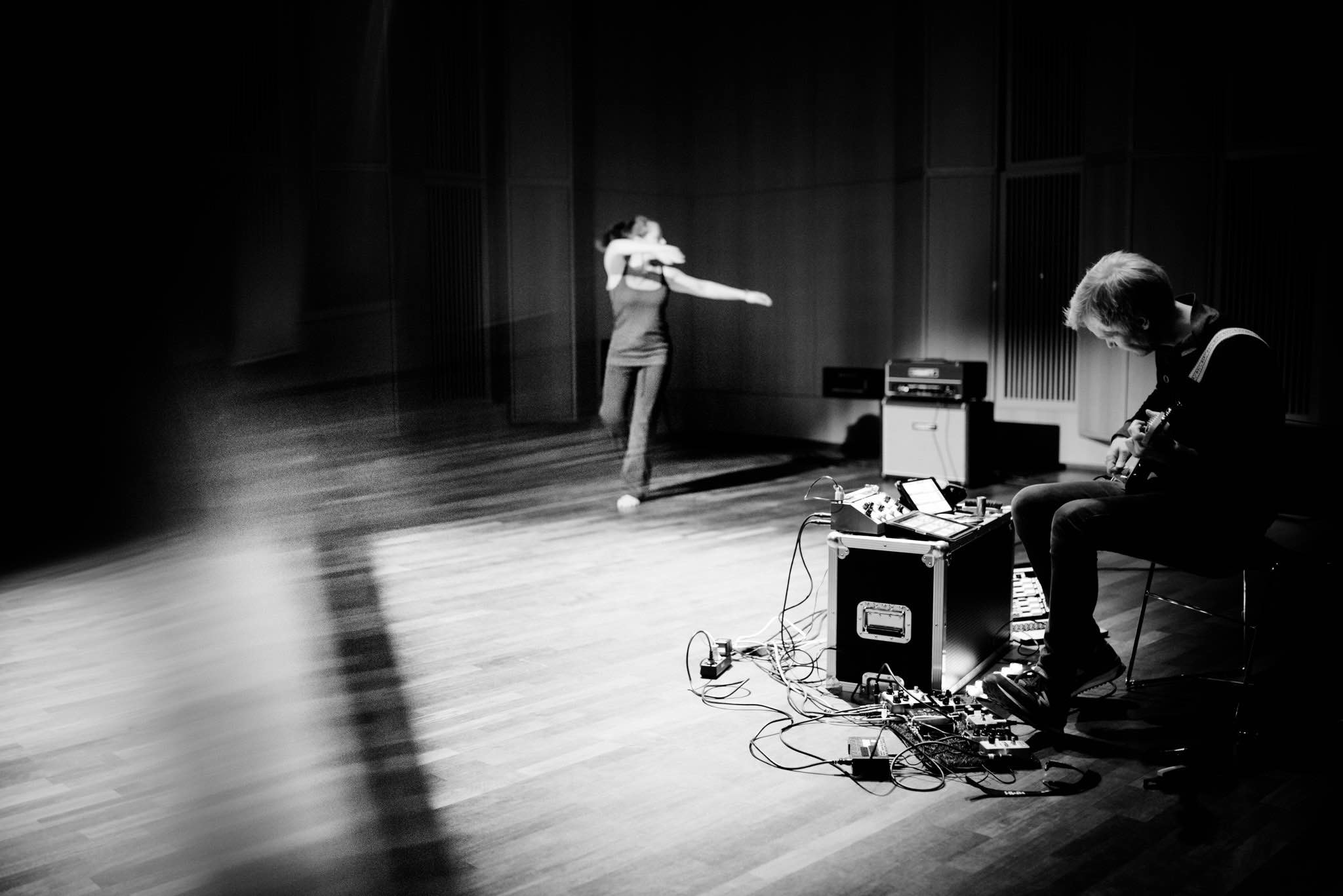 The aim of the project was to investigate and increase the awareness around processes and challenges that arises when improvising dancers and musicians meet on the floor.
The project activity consisted of working on the floor and working in the meeting room, through a reciprocal and continuous alternation between these two methods; Experiments and exercises on the floor informed the discussions in the meeting room, which in turn generated new experiments and exercises on the floor.
The project participants were musicians Lisa Dillan, Sidsel Endresen (2012–2014) and Ivar Grydeland (NMH), and dancers Siri Jøntvedt, Cecilie Lindeman Steen and Ingunn Rimestad (KHiO).
The work resulted in a website documenting the research; notes about music, dance and how to improvise together based on a list of terms developed in the research.
For me it was hard to stay in the office writing about work rather than being on the studio floor, doing it. I am an artist, not an academic or writer.
Rehersal video
This website contains the reflection notes from the participants:
https://www.researchcatalogue.net/view/417759/417760
With the starting point of my perspective as a performing artist, I reflect upon how it might be to exist inside an improvisation. Texts are supplemented by sound files, photography and video. Some answers are scarce, some more expansive, some overlap with each other. Ambivalence can occur, yet even if I do not always agree with myself, I have tried to be as precise and honest as I can.
Research, dancing and writing… how do they go together?
Being on the dance floor and then in the office.
How do we make that shift?
Rehersal video